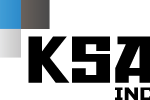 Complete Technology Solutions For All Your Needs
With the increased demand for IT services, it becomes harder to keep track of all your needs and to outsource it. So keep it simple. KSA INC. works as your IT department, offering cost-effective results in a timely manner.
Mon to Fri: 9:00 - 21:00 Sat 12:00 - 21:00 Sun: Closed
KSA INC. has a wide range of solutions for all your corporate IT needs.
ON-SITE AND REMOTE SUPPORT
Best option for small businesses, startups and personal projects. Nice features, good pricing and fast service.
Since 2002, KSA INC. has provided superior IT service for business in the Hamilton area.
With KSA INC. you will be able to concentrate all your IT needs with one company. This makes the implementation and troubleshooting process smoother and offering solutions, not excuses.