The world of digital communications relies heavily on the speed, reliability and capacity of your data network. Your network is the heart of your business. You can't afford to trust this invaluable asset to anyone but knowledgeable experts. KSA provides many levels of support ranging from casual on-demand assistance to complete multi-site infrastructure implementation, documentation, standardization, and all other aspects of network administration.
If you need help resolving problems or upgrading your existing network or have the need to install a new network, feel free to contact us today, to schedule a complimentary on-site systems analysis.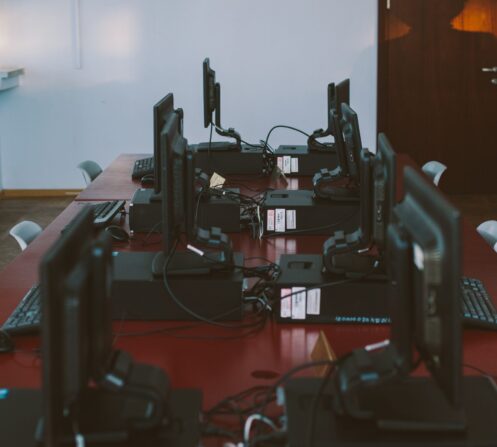 Networks are a vital need for businesses of any size from small businesses to enterprise corporations. Today, they are not only used for data communications but also for a wide range of other mediums, like voice, video and surveillance. For these reasons, it is vital that you are 100% confident in your network infrastructure and the company that designs and installs it for you.
KSA Digital designs, installs and maintains local area networks (LAN), wide area networks (WAN), wireless local area networks (WLAN) and virtual private networks (VPN) providing both on site and remote access support. Our team of highly skilled technicians are able to help you address the broad needs of your network, helping you to boost network performance and reliability, thereby improving your organization's productivity and efficiency. We offer a comprehensive portfolio of networking products from the world's leading manufacturers.
Local Area Network (LAN) – Design, Installation and Maintenance

Virtual Local Area Network (VLAN) – Design, Installation and Maintenance

Wide Area Network (WAN) – Design, Installation and Maintenance

Wireless Local Area Network (WLAN) – Design, Installation and Maintenance

Virtual Private Network (VPN) – Design, Installation and Maintenance

Network Consulting and Analysis

Network Management

Network Documentation

Network Security – Testing and Audits

Firewalls & Router Installation and Configuration

Switches, Bridges & Gateways – Installation and Configuration

Wireless Access Points & Controllers – Installation and Configuration